DAVIDSON Projects is a commercial fit out company in Perth that specialises in office construction, refurbishments and base builds, as well as turnkey construction in Perth, office maintenance and demolitions.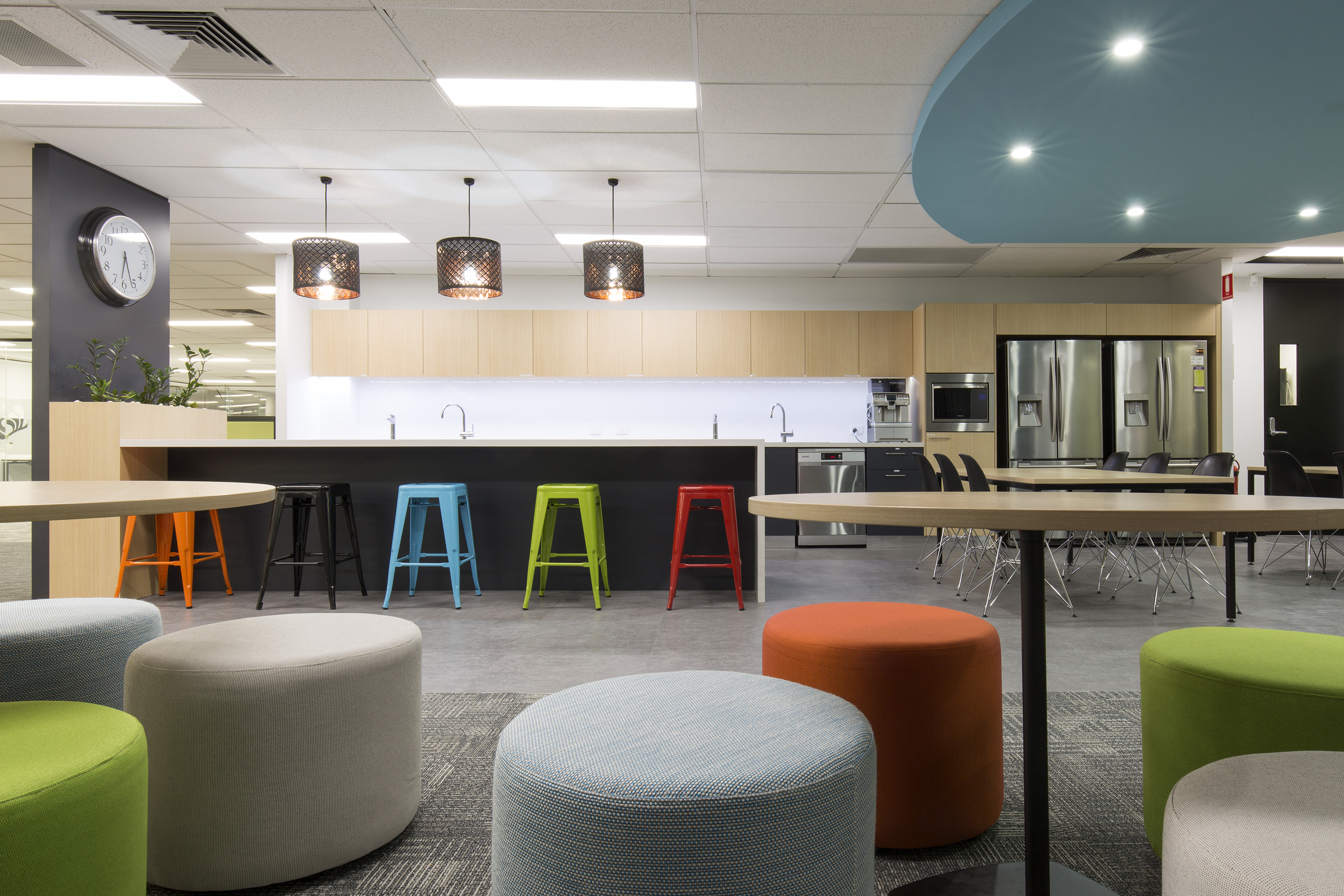 With the capabilities to offer a host of fit-out services to clients across Perth and regional Western Australia, we've been lucky enough to work with some truly wonderful people on some amazing projects.
To celebrate our team's hard work, we thought we'd take a moment to share some of our recent projects with you.
Project: Avivo
For this fit out, Avivo, formerly known as Perth Home Care Services, needed a three-stage, full floor fit out completed, while the office was still operational.
Since we had to work around the businesses day-to-day activities, a high-level of organisation and coordination between DAVIDSON Projects and the client was a must! Working in stages, we were able to minimise disruptions, ensuring we didn't hinder the staff's productivity.
For this project, we relocated the communications room, included new training rooms, and added ambulant accessible toilets.
However, the real star of this new office space is the brightly finished breakout area, which can convert into a large space for functions when the moveable walls between the breakout area and training rooms are opened.
Project: Relationships Australia WA
The team at DAVIDSON projects was thrilled to have the unique opportunity to complete the fit out for Relationships Australia's new three-level office on Railway Parade, as well as the refurbishment of their existing offices over on Southport Street.
The client needed this project to run smoothly and on schedule. Heavy commitments were also put in place to ensure the transition to the new building on Railway Parade was as smooth as possible.
Consisting of training facilities, meeting rooms, boardrooms and open-plan work areas, the new office fit out was a big, yet rewarding undertaking.
The existing Southport offices were also upgraded to ensure the fit out met the current standards in Western Australia for accessibility and workplace amenities. This project involved demolishing the existing interior, rebuilding the accessible toilets, and upgrading the mechanical and lighting features/requirements.
Project: Show Suites
DAVIDSON Projects was engaged by Knight Frank Property Management to construct two alternative style 'show suites' for AMP Property Services. The two suites were designed by the talented team at IA Design and were brought to life by DAVIDSON Projects.
Located in the Quayside Building at 2 Mill Street Perth, the finished project is the perfect example of how current market trends can transform an ordinary space into something extraordinary.
The layout for each tenancy needed to include a reception area with decorative timber elements, meeting rooms, a communal breakout space/kitchen area, and a number of workstations.
Completing this project on time was important, so the office could start work in their new space as soon as possible. Thanks to careful planning and effective communication, the project was completed on time to the client's exact specifications. This work was then complemented with new office spaces, meeting rooms, and training areas.
We're pleased to report that the project ran smoothly, and the client was happy with the end result.
To start the journey towards your own Perth commercial fit out, contact DAVIDSON Projects today!