When you're fitting out a new office, you want to make sure the design and execution will not only look great, but will also meet your needs.
To ensure you get the most out of your office fit out, follow our handy tips below.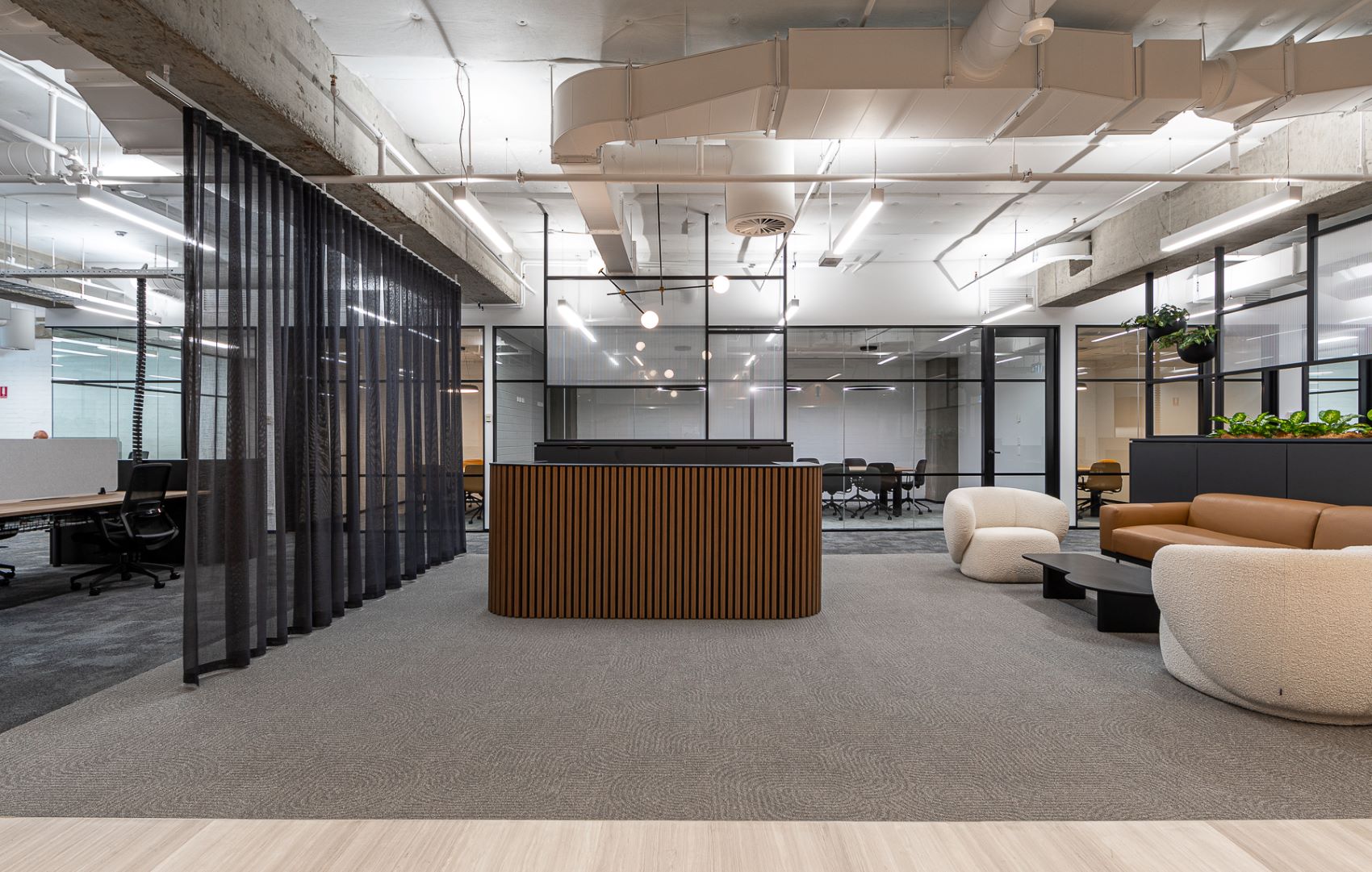 Make a Plan
When it comes to planning and executing your ideal office fit out, it's essential you come up with a basic plan before you even speak with a contractor. Your contractor will do the bulk of the work for you, but you will need to have an idea of what you want before you meet with potential fit out companies.
Have a think about whether you want an open-plan design, how many separate offices you need, a rough idea of your preferred layout, and what sort of communal spaces you want. Also have a think about colour schemes, lighting and flooring.
Choosing who will be the decision makers in your company is also essential, because when there are too many people involved in the process, things can start getting complicated! A lot of decisions will need to be made throughout the project, so having only a small group, or just one person, involved will make things a lot easier and quicker. However, it's always beneficial to get some ideas and feedback from your colleagues throughout the process.
Finally, make sure you have copies of the building's plans on-hand, or that they're readily available. You contractor will need to know about electrical lines, water mains, pipes and etc.
Hire an Expert
You might fancy yourself a bit of a DIY master, but when it comes to fitting out an office, it's best you leave the work to the professionals.
Commercial fit out companies in Perth, such as DAVIDSON Projects, have existing relationships with some fantastic Interior Designers and Architects, and can link you up with someone who can help design a space that will work for your company. A great fit out company will also be equipped to ensure your office meets health and safety, and building regulations.
When enlisting the expertise of a professional company you can also rest assured that their advice is based on years of experience and the latest design trends. They will work alongside you to establish your needs and goals, and will execute your project to the highest possible standards, so your office will remain stylish and functional for years to come.
Think About Sustainability
Creating an environmentally-friendly office is important, both for reducing your company's carbon footprint but also for generating good staff moral and practices.
Little things like utilising or reusing existing workstations or furniture where possible, are a good start, but when you're picking the materials for your office construction, consider using low toxic paint finishes and sustainable products for furniture, flooring and other areas. Your designer and builder will be able to assist you by offering suggestions.
Factor in Lead Times
Some items, such as loose furniture, cabinetry, workstations and operable walls, can take a while to manufacture and deliver. The sooner these items are chosen and ordered, the sooner they will arrive and be installed. If you have a fixed deadline for your finish date, make sure you factor in these timeframes.
Council Approval, Building Licences, Building Codes
A good office fitout company will be able to advise you, in conjunction with the designer, on all aspects of your fitout. This will include whether you need any council approvals, or a building licence for the project, as well as whether your proposed changes are all in line with the relevant building codes. This covers areas, such as fire, disabled access, and width of passageways, air ventilation and lighting. There may be times when it will be necessary to engage a consultant to give expert advice in these areas, depending on the size and complexity of the project. Your builder and designer will advise on this.
For all of your office fit out and refurbishment needs in Perth, contact DAVIDSON Projects today!