We are all aware of the importance of getting involved in endeavours that will help save the environment. The Australian Government recognises that need thus these days they also make sure that buildings are sustainable. Being one with this vision, many companies have also seen the need to transition into eco-friendly or greener offices. This can mean making a few touch-ups here and there as well as getting into sustainable office refurbishments to reach this goal. What are the real benefits of sustainable office designs?
It helps deliver the three P's of an office's overall sustainability
You will never invest time and effort on supposed sustainable projects if you will not be able to get results. Green commercial furnishings and office fitouts are supposed to deliver results. In a workspace setup, there are three P's that you must basically consider. These are profit, planet and people. An office design, therefore, is expected to benefit all these three P's for it to be tagged as sustainable.
It offers environmental benefits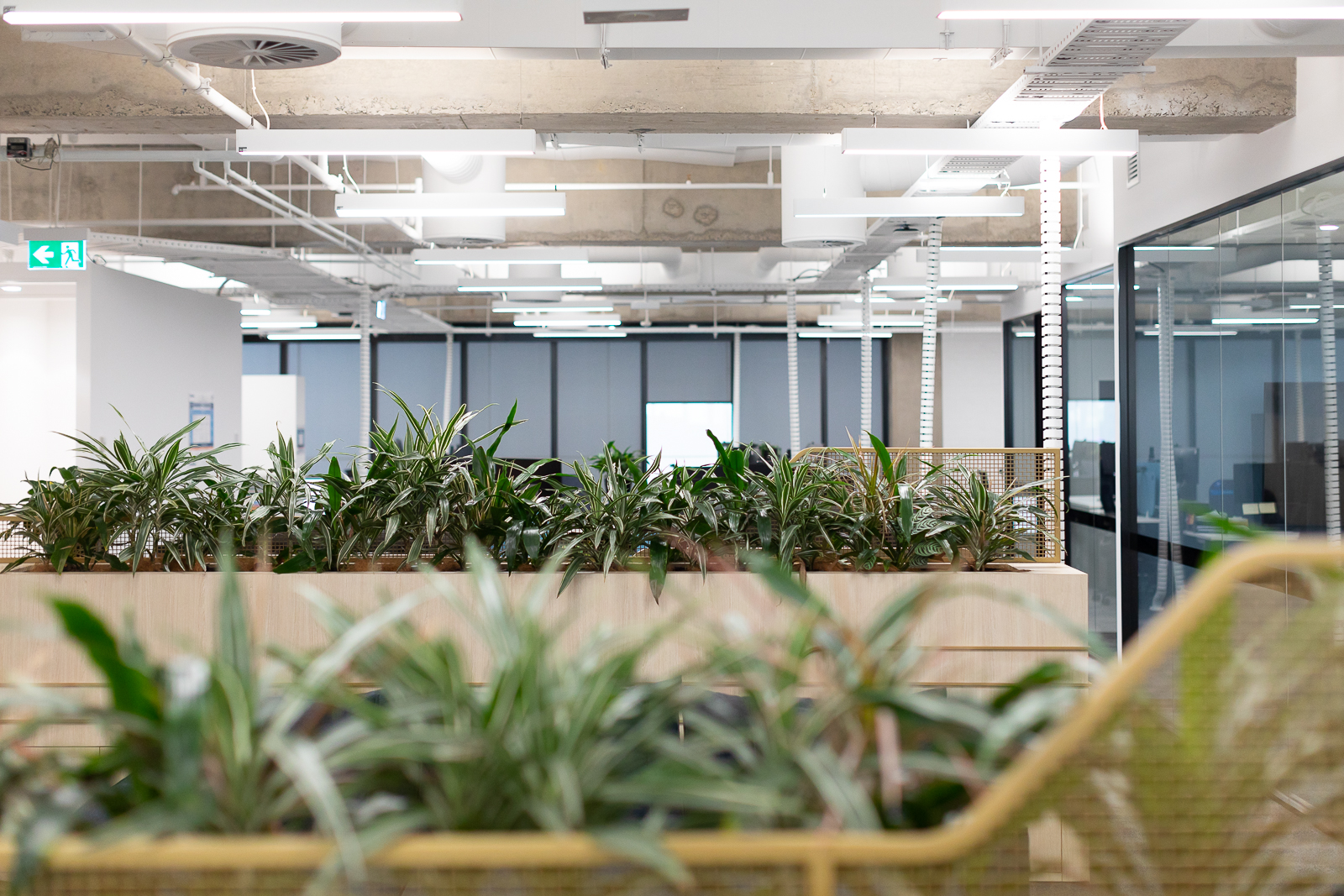 Environmental benefits are included amongst the more specific benefits of a sustainable office design. Since green furniture, furnishings and fitouts are used in the entire renovation process, expect that pollution to the environment is lessened. These green items are, take note, made out of renewable, non-toxic materials thus it can easily reduce your office's carbon footprint. This will help maintain ecological balance since there are lesser wastes thrown into the landfills.
It also has social benefits
These social benefits can be attained by projecting a better corporate image not just to your consumers but to your employees as well. It raises awareness when it comes to corporate social responsibility that will definitely increase your profit as you have an easily identifiable brand that will attract more customers to come and buy products from you or use your services. Employees, clients and you will surely feel happier and become healthier with the workplace turning out to be more productive than ever before.
It likewise has economic benefits
A sustainable office design is not just about attracting consumers to come and do business with you as you offer an office with greener furnishings and fitouts. It will also be about increasing your economic standing as you gain trust from your loyal consumers and prospects. Gaining profit, however, is just part of the total economic benefit you will be able to enjoy when it comes to opting for greener options.
Alongside this, another obvious economic benefit of a sustainable office design is the fact that you no longer need to spend much when it comes to disposing your wastes. In the past, garbage disposal will mean using transportation to throw your waste to the landfill. Now, since you are more into recyclable materials, these costs are lessened thus boiling down to economic benefits for you and your business.
If you are looking for inspiration to give your workspace and buildings a lift without spending much, you can start by browsing through ideas that we have when it comes to office refurbishments. We encourage you to be familiar with projects we have worked on and see which ones will suit your sustainable office design concept.