Do you want to give your office an innovative touch after so many years? There are so many design ideas out there to choose from but do you know what is best for your company? If you wish to achieve the best results in your office refurbishments, read on to learn more about the top office design tips.
Maximizing the available space
A good office design is essential for any office revamp but the amount of available office space must first be identified before commencing the said project. Next, you will need to focus on giving your employees large enough desks to work on. Office designs specialists recommend a width between 1400mm and 1600mm. There should also be adequate space for easy navigation; your employees must be able to move freely in the space of your corridors and in-between desks.
If you wish to create a fun and dynamic atmosphere in your office, try going got an open plan workspace. It means there will be no walls between each employee and they are given the chance to interact more with each other.
Get furniture that is ergonomically designed
Employees spend an average nine hours daily within the office. It means they require comfortable furniture as they will be sitting down most of the time. The furniture must have adequate back support and should height adjustable. Hence, ergonomic furniture is your go-to as they are specifically designed to support sitting positions. They may seem pricey at first, but are a worthy investment in the long run.
Consider building lounges or areas for relaxation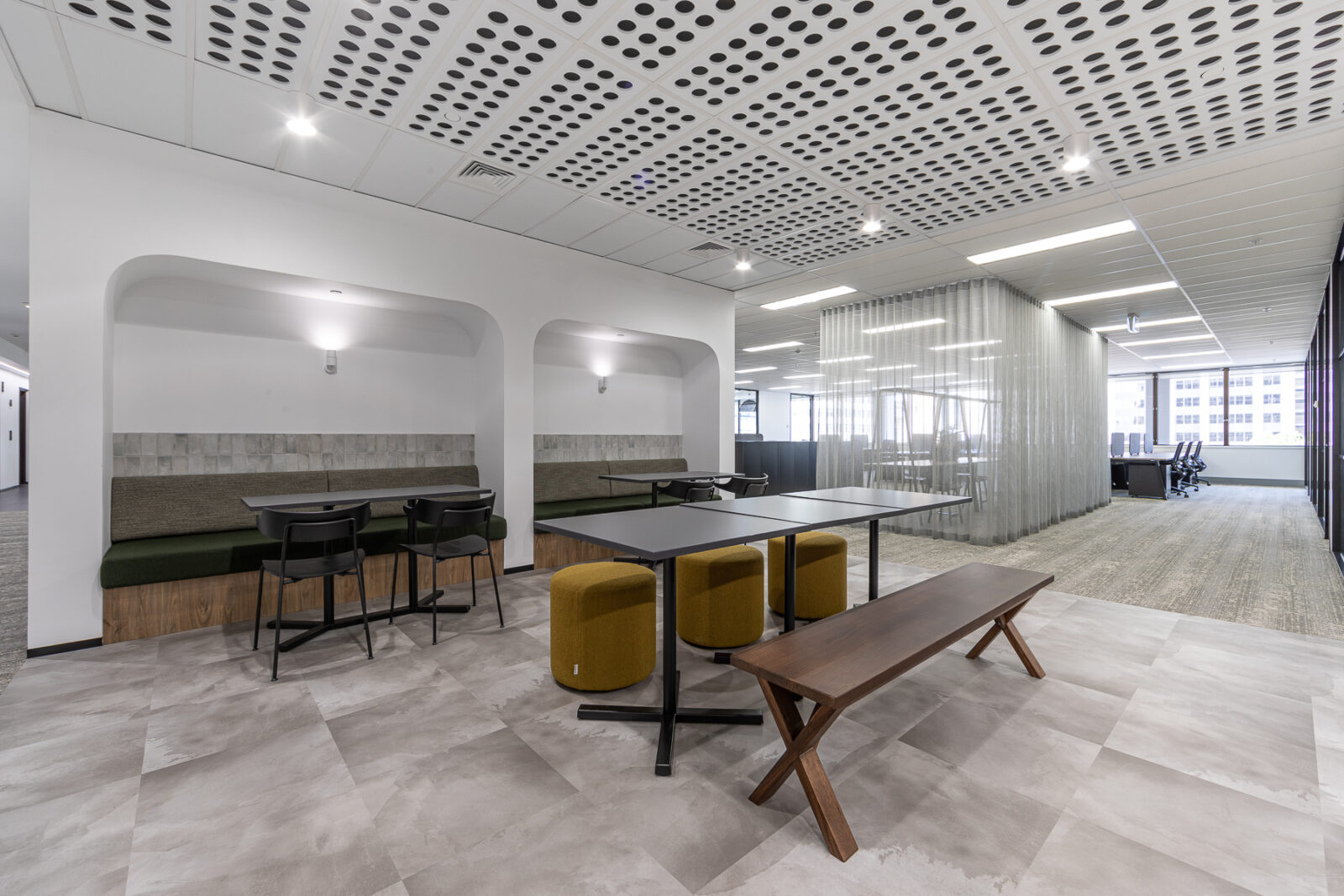 We are not talking about cramped or depressing pantries in an office. Instead, it is an area for your employees to get away from stress and grab a much needed break. These lounges or break out spaces, can help spur more productive thinking and creative though processes. It should provide your employees with a change of scenery and a welcoming atmosphere to encourage bonding. Many modern offices aim to create a friendly corporate culture where employees regard their workplaces as their second homes.
Get the best lighting for your office
Long hours of exposure to artificial lighting from your employee's computer screens and devices may cause them to develop a negative mood, which is detrimental to their productivity levels. Hence, you are recommended to introduce more natural lighting into the office. That means, getting full length glass windows to allow much needed sunlight to pass through, tear down unnecessary interior partitions or implement bench desks instead of cubicles. Soon, your employees will be telling you that they feel less fatigue, headaches and they constantly feel energized throughout the day.
Brand your office with an X factor
The little things in your office go a long way. Apart from your interior's aesthetics, the items you use in your office are equally important. We are referring to your business cards, stationeries, folders, cabinets or website. All these office items should display your company's desired brand image. Otherwise, your office will look like any other office in your area, and you will have fewer chances to distinguish yourselves from your competitors. Hence, you can try adding your company's logo, slogan or attitude to your furniture or even a glass manifestation.
At Davidson Projects, we believe that office renovations are full of possibilities and should reflect the corporate personalities of our clients well. If you need a refurbishment to be completed in a professional and timely manner, give us a call today!